12-20-2022 / Caitlin McLaughlin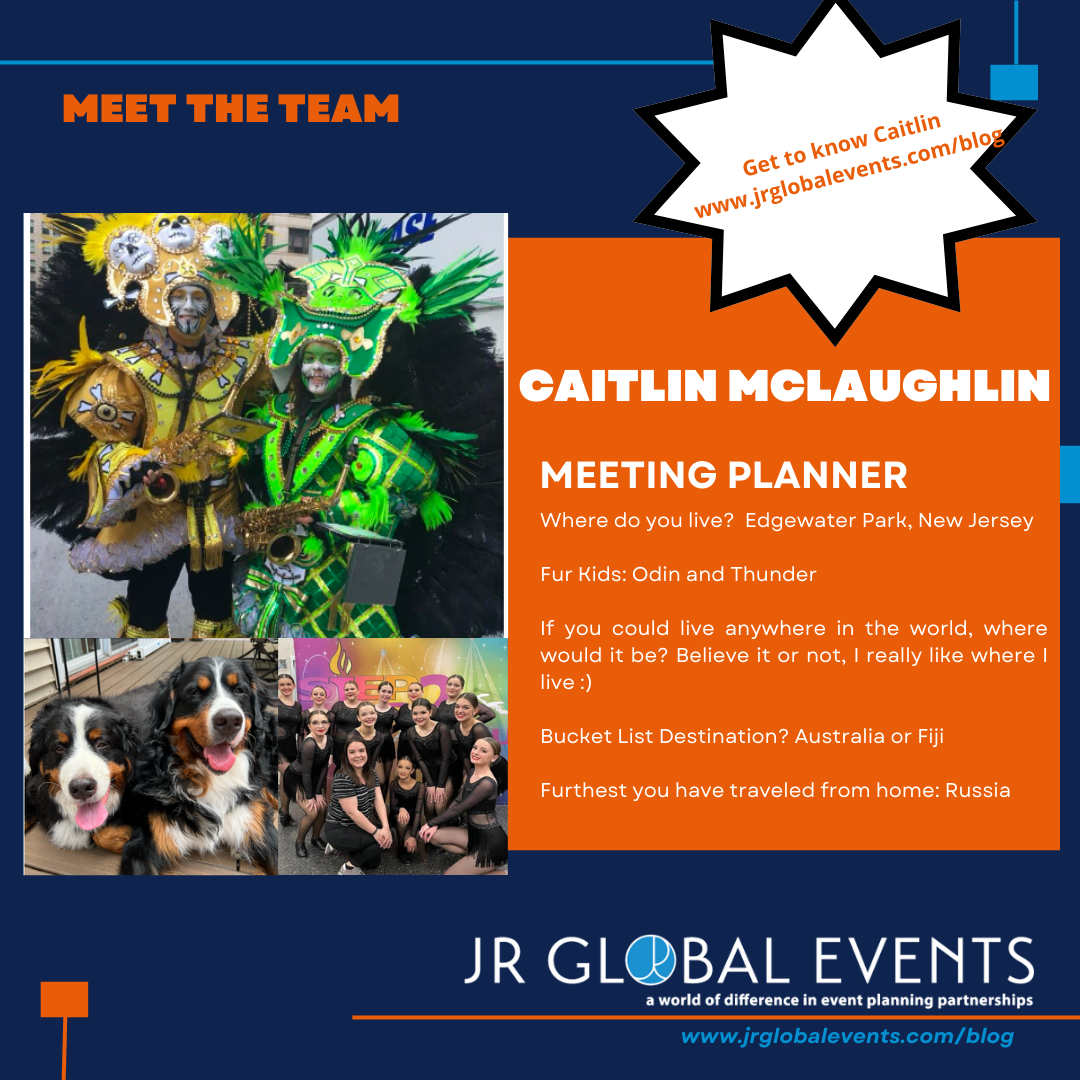 How did you get started in the events industry?
I started in the Hospitality industry when I was 19 working at the front desk of a hotel. After that, I moved into sales and events working as an Event Sales Manager for a local country club. Next I moved in to the association and events side which put me in the position of working here with JR Global.
What was it like over the past 2 years during covid for you personally and professionally?
During this time it was the most challenging 2 years of my life. Although there was tremendous loss both personally and professionally, there were a few silver linings. I enjoyed spending time in my new home and Covid definitely made me reevaluate what was truly important in my life.
What did you learn about yourself and the industry?
With my diverse background and experience, I learned that corporate events are where I belong. I love to travel and meet people along the way, but I do love being home.
What would you do if you were NOT in the events industry?
My dream job would to be a performer in a show on broadway but I can't sing so…open my own business AND own a dance studio

What do you do in your spare time?
I teach tap dance to the best kids, and I am the Business Manager for the Uptown String Band who is part of the Philadelphia Mummers String Band Association.