12-22-2022 / Cindy Bovino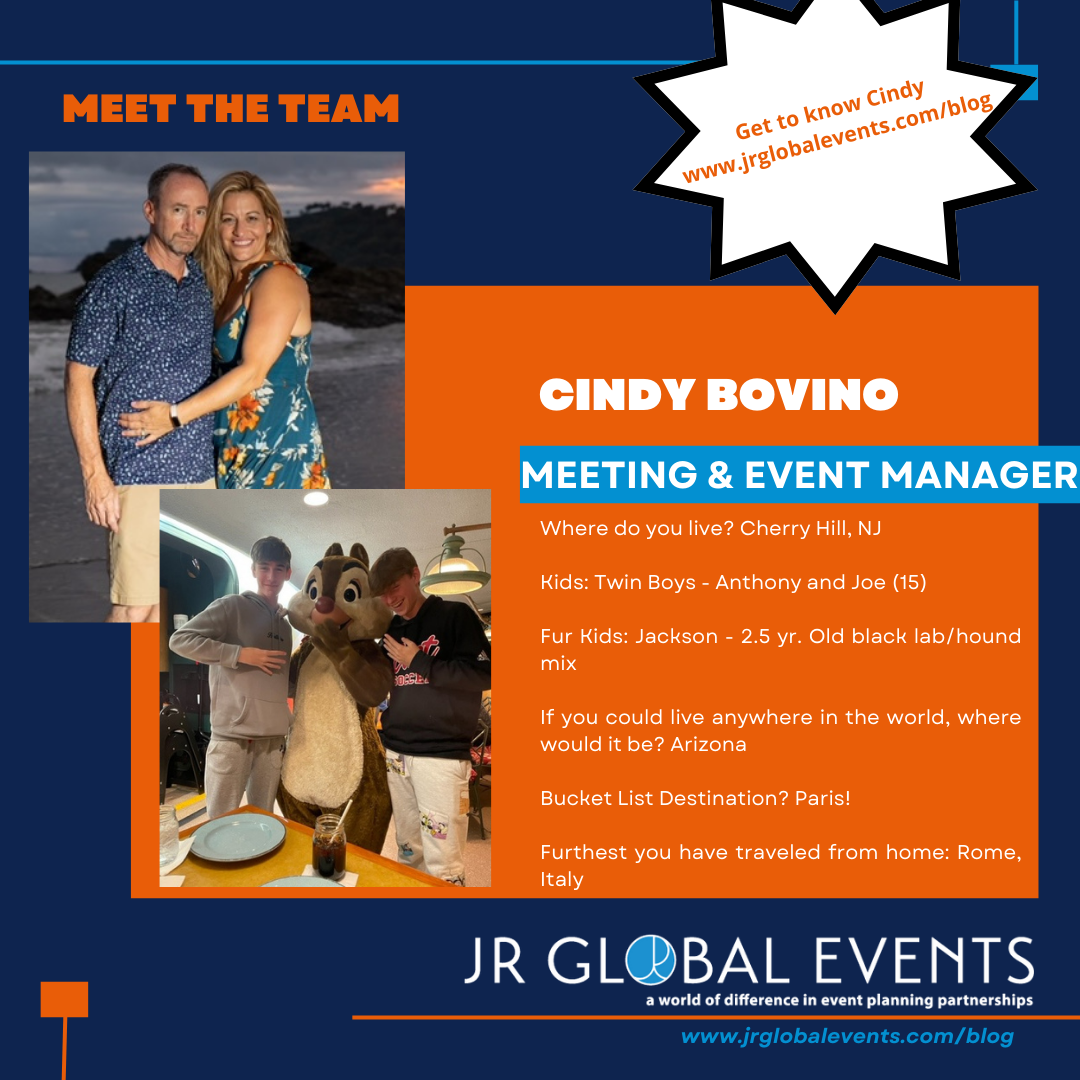 How did you get started in the events industry?
My first job out of college was for a Yacht Club that was just starting out hosting weddings and events. I loved the planning and gathering of details - fell in love!
What was it like over the past 2 years during covid for you personally and professionally?
Interesting…learned a lot about myself - personally, I felt my family got close, no other choice but to "make it work". Professionally, it was a mind game of how to be creative and keep a positive outlook. Great colleagues and a "make it work" attitude helped.
What did you learn about yourself and the industry?
To be resilient, strong, and remain calm.
What would you do if you were NOT in the events industry?
Realtor. Love the thrill of "getting the house"
What do you do in your spare time?
Watch sports, attend sports, talk about sports….(I live with 3 boys and a boy dog!) Love to shop and drink wine too!!