01-05-2023 / Stephanie Krzywanski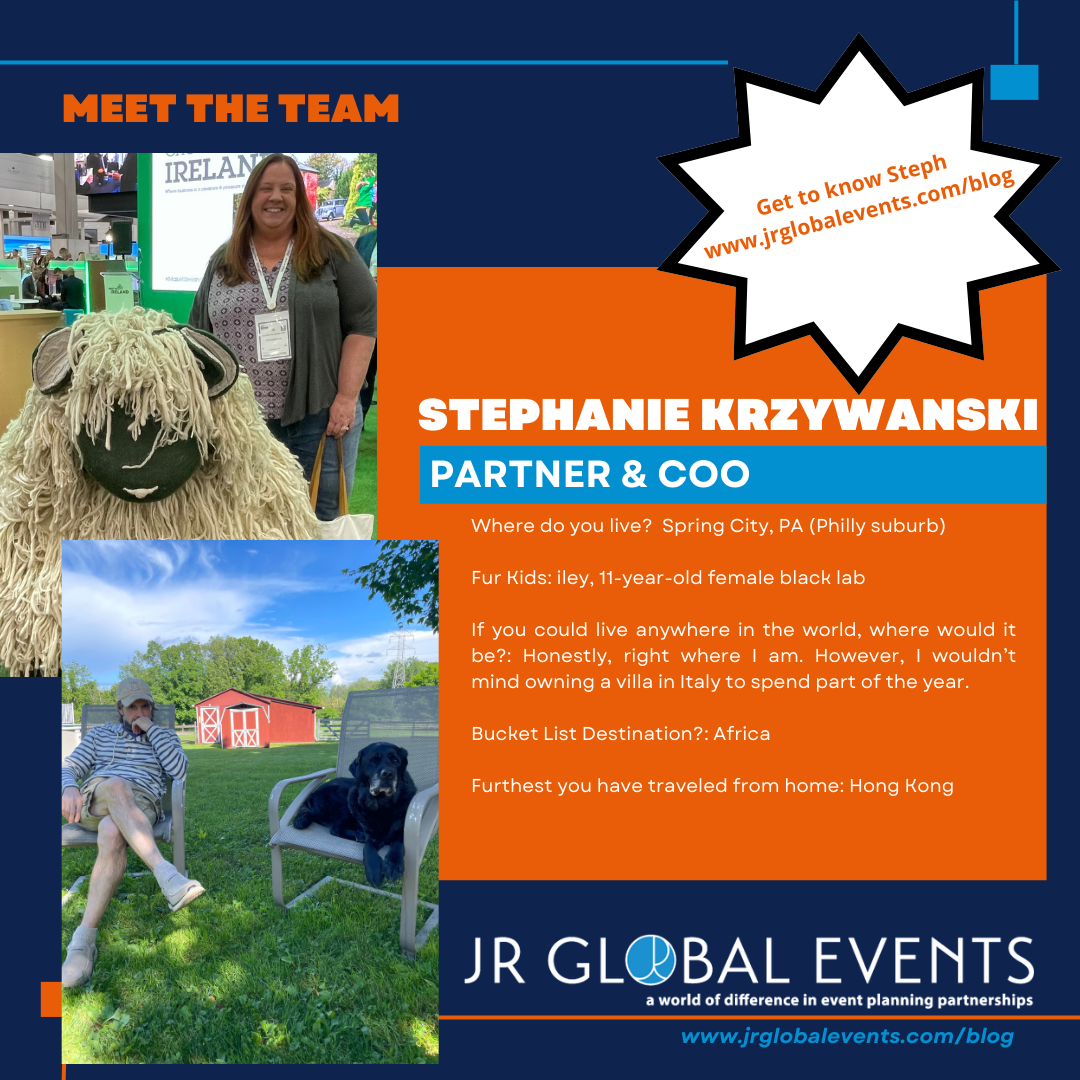 How did you get started in the events industry?
I learned that meeting planning was a career in a hotel sales and marketing class during my last semester at Penn State. I was only taking the class because I needed another 400-level class and there wasn't one available in my major (Commercial Recreation and Tourism). It must have been fate!
What was it like over the past 2 years during covid for you personally and professionally?
Being a business owner during COVID was tricky. Not only did we have to worry about our industry coming to a stand-still, we also had to worry about our team members and keeping them engaged and employed. It was a rocky road some of the time, but I couldn't be more proud of our team. Whatever new idea we threw at them, from virtual meetings to corporate gifting, they jumped in with two feet.
What did you learn about yourself and the industry?
RESILIENCE is the word that comes to mind whenever I think about the past two years and ten months.
What would you do if you were NOT in the events industry?
Cooking Show Host
What do you do in your spare time?
Anything that involves food and drink, whether that is entertaining at home, going out to dinner with my husband (TK), traveling to a food-centric destination, or hanging out with friends at our favorite craft breweries.